Look and Listen:

The History of Law and Order 1, 2, 3, 4
3 performances in York (25/3/11):
'Revolution by Night' on limited edition CD 'Music for a Revolution'. More info at www.alandunn67.co.uk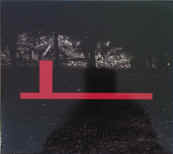 Video of Pandaemonium produced by Peter Telfer at Culture Colony. Watch a clip...
Audio:
'Cathedrals'
'Oil' (broadcast on BBC's Mixing It 3/2/06)
'Oboe 1996' (diffused - Electroacoustic Wales, University of Wales, Bangor 11/01)
'In the Spring'
'Incident'
'Succubus'
'Passion' (draft)
'Nocturne'
'Of Landscapes'
'Procession'
'Incident 2' (for 'Sounds recorded for an empty nightclub" diffusion and CD curated by HOST artists group, Sheffield)
'Creation Myth'
'Invocation' (derived from 'Nocturne' for "Works for Peace", Sheffield)
'Autoharp 1'
'Hymn' (broadcast on Resonance FM 16/10/05 for European Radio Day: repeated 02/11/05)
'Incubus'
'Swastika Nights'
'Reichmann Berlin 1' (for 'Sounds Electric '05' festival 03/12/05)
'In Memoriam RB' (audio component of mixed media sculpture produced for 'Reworked' - Washington Gallery, 2006)

'7 Intermezzos': [1][2][3][4][5][6][7] (Broadcast on 209Radio, Cambridge, Feb 2006 and released in part on their CD "you are listening"): [buy from http://www.209radio.co.uk/shop/] See also 'Brave New Wales' CD.
'Marginalia'
Sample from installation.
'11 years of minutes'
saab_01
saab_02
saab_03
saab_04
saab_05
saab_06
saab_07
saab_08
saab_09
saab_10
saab_11
saab_12
saab_13
saab_14
saab_15
saab_16
Video: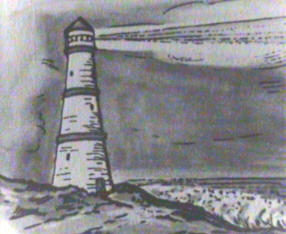 'my england'
'departure' - (selected for National Eisteddfod 2006)
'orpheus'
'writing...receiving'
From 'Nocturne' (visuals: Ian Watson - sound: Richard Bowers)


'Pandaemonium' - clip from performance at Chapter Arts.
Other:
article1 - realtime
article2 - FOG
article3 - Sightsonic
article4 - Marginalia
designs1 - sculpture
designs2 - graphic score
review - Nocturne CD from musings
programme - sounds electric 05
programme - In Memoriam RB
cv
Atlas:
ANNEXE: 'Atlas' at Tactile Bosch during Eisteddfod week.
'Thaw': Atrium, 13th June. Video clip viewable here.
Talk and reception for 'Marginalia Prt. 2' at the School of Psychology - Friday, 6th June at 4.45 pm.
'Oil II' at Art Radio, Cornerhouse, Manchester. (July 11th).
'Oil II' at Futuresonic: Soundnetwork page
Marginalia...
The project is documented here. [With support from Arts Council of Wales and School of Psychology, Cardiff].
A Song for Europe:
Gwilly Edmondez and Richard performed A Song for Europe at the AVFest08 in Newcastle University's CultureLab on March 1st and 2nd. This work took the form of a performance installation, based on Artaud's 'To have done with the judgement of God', using extended vocal techniques and digital processing. This piece will be developed further and presented elsewhere. [Part of the 'Music and Machines VIII: Broadcast' conference.] An excellent video by David Float was to be found at http://www.musicfilmbroth.com.
'Oil IIb'
An improvisation for violin and electronics. Soloist: Valerie Pearson. First performance took place on 20th June in the Cockpit at St. Fagan's Folk Museum (audio) with a second performance that evening at Chapter, Cardiff (audio). The piece shall be developed further.
'The Fall of the House of Usher'
Film accompaniment with Ian Watson and Matthew Lovett first performed on 20th June at Chapter, Cardiff as part of the 'Hawks' improv night. Audio file here (note that there is about 3 minutes silence at the start). This commemorates the 200th anniversary of Poe's birth.
'Pandaemonium'

Photo © Cathy Boyce 2008.
'Pandaemonium' - performance with Gwilly Edmondez for Experimentica '08 at Chapter - 16th October. 9.30pm.
Peter Telfer has produced a video of the events at Experimentica, including Pandaemonium, and a clip is available here.
CD release:
'Brave New Wales' is 4 hours of challenging music spread over 3 discs, with 32 page booklet, housed in a custom foil-embossed box. Limited edition of 1000.

Available from Fourier Transform
Links:
watsonbowersandfinch
aircraftattackingbritain
sonic arts network
kakutopia
csound
csoundav
pure data
emf
ircam
arts council for wales
bloc
povray
linux-sound
washington gallery
bowers on BBC's mixing it
resonancefm
209radio
eisteddfod
chapter
randomfunction
phantomhead
jacuzzi-junta
vvvv
soundnetwork
cubecinema
fouriertransform
school of psychology
saab
marginalia
darknessvisible
avfestival
canfas gallery
jon whitaker
arc
tactile bosch
lilypond music engraving
Work in progress:
'Goat Song'
A sample of sound: test for 'Goat Song'
This work, enacting Dionysian conflict between city and nature, will expand on work done on the ACW-funded research, 'Invocation'.
'Invocation'. This ACW-funded R+D involved Elena Piras (vocals) and Katie Stevens (woodwind) in research toward a piece that would evolve music in an installation over a period of time with contributions from an arbitrary group of musicians.
The Velvet Lantern Project:
VL VIb: 'Blow Up Cardiff'
Artist's Statement [pdf]
Using material from both the stories, compositions and lives of Edgar Allan Poe and Chopin and working in material from the film 'The Fall of the House of Usher' by Epstein. It shall draw upon my own work from 15 years or so.
This piece was started during a residency at G39. This residency marked a return to physical materials in my work.
A piano was activated by modified loudspeakers (see In Slower Motion below) and the sound captured live, processed and distrubuted through three guitar amplifiers. You can hear a clip here.
---
VL VI: An essay on Michelangelo Antonioni's 1966 film, 'Blow-Up'
"Photography is truth. And the cinema is truth 24 times a second." - Bruno Forestiere in Le Petit Soldat (JL Godard 1960).
This is a film under a microscope shown at Experimentica 2015, Chapter, Cardiff. A short clip can be seen here.
VL IV - Manuscript - In Slower Motion.
This installation was commissioned by Fourth Wall . Pedwaredd Wal CIC for the Outcasting : Fourth Wall Festival 2014. Review and video at CCQMag. Artist's statement here.
VL III. 'Tricolour: the Passion of Joan of Arc' (for Experimentica 2013). With support from Cardiff School of Psychology.

Read the blog at Experimentica
Excerpts at youtube
Reviews at CCQMagazine and HyperCritic
VL II: 'Ceremony - a Hymn to the Night' - voice/electronics/video for Chapter's Experimentica12. Collaborator/performer: Caroline Pugh. Facebook event page.
Video document from New Frontiers Project for Culture Colony: Exit from Ceremony
'The Velvet Lantern I.iii' - Fixed media (video with sound) presented at re:animate exhibition, Davis Memorial Gallery, Newtown.
'The Velvet Lantern I.ii' was presented for the first time at SAW, Sonic Artists in Wales', March 2010. This version is for video/audio with live control (no performers).
'The Velvet Lantern I.i' - performers: Gwilly Edmondez, Caroline Pugh and Ludo Bunel; visuals and design: Richard Bowers; sound: Richard Bowers with Ian Watson. Performed: Experimentica09 at Chapter, 13th November 2009. Short video was available at Culture Colony - http://www.culturecolony.com/videos?id=1042